Fall is quickly coming on here in the Southwest – it seems everything in nature is slowing down and preparing for a rest.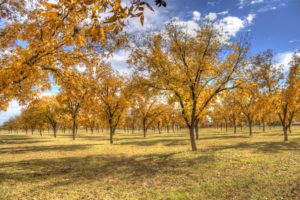 Is that how fall makes you feel in your life or your career?
Growing up on a farm in Kansas, fall wasn't just a time for harvest. It was also the beginning of setting a course for the next spring.
If we didn't start planning for the next harvest now, it would very possibly be a poor one or not happen at all.
That's the way it is with our own success.
No matter what season you are in with your career or success journey, your success depends directly on what you do to prepare for the next harvest.
A successful harvest begins with fertile soil.  It needs to have the right nutrients and micro-organisms built up that will enable the seed planted to germinate and grow into a healthy plant.
A successful harvest in our career and lives begins with a fertile mind.
You should be continually preparing your mind so that when you plant a seed of a new idea, a new project, or a new goal – you have nutrients to help it grow and flourish.
So what makes a mind fertile?
First, it is a mindset – a willingness – to make the necessary changes you might be lacking for a successful outcome.
Second, you need to spend time identifying what tools (skills, knowledge, books, mentors, coaches, etc.) you need to accomplish your successful outcome.
Third, you need to commit your time and effort to learning all it's going to take to accomplish your successful outcome.
I am still a farm boy at heart and I always grow a garden.  Fall and harvest are wonderful and satisfying reaping the benefits of my labor.  But although it might be fall, I am already preparing the soil for the next season.  And, I already have my fall garden growing so I will always have a harvest.
Do that with your life and your career – your success journey.
Begin now to learn what your need, make plans for developing your mind and look forward to the harvest.