Nicholas and his twin brother were born 8 years ago.  Nicholas was born without eyes, without hands, without feet and with a cleft palette.  The hopes and dreams his parents had of two boys growing up together, best friends, changed suddenly.
Today, they changed again.  Nicholas was buried today.
His life was short, he couldn't speak, but he taught three important lessons.
1. We all have a purpose.
You spend most of your life trying to figure out what you are supposed to do with your life.  Sometimes you have a significant event in your life that sets you on a determined path, but for most of us we spend our lives trying to figure out our purpose.
So what could Nicholas teach us about having a purpose?  His entire life he depended on others for everything.
Nicholas taught us what true love is.
With all his physical challenges and needing to rely on everyone else, he only had love to give because he could offer nothing else.  And in return, he got a lot of it himself
His purpose on earth?  To teach us what true love is.
2. A smile speaks louder than words.
Even with his significant physical challenges, Nicholas' face would light up into a big, bright smile that warmed you straight to the heart.  It was obvious he was full of life and making you smile was thrill for him.
We all have seen babies and children who learn what to do to make you smile.  Nicholas was no different.  His smile was infectious.  His joy became your joy.
The next time you meet someone on the street or in the hallway, just smile without speaking.  They will smile back.  It's a universal language.
3. Everyone can be a superhero.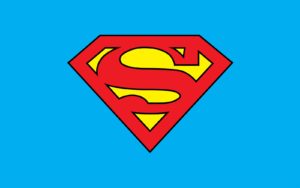 Nicholas' hero was Superman.  His tiny casket had a red Superman cape.  Many at the funeral wore superhero shirts – mine was Batman.
What is a superhero?  It's a costumed character who possesses superhuman powers and who is dedicated to fighting crime, protecting the public, and battling supervillains.
Nicholas needed superhero's every day of his life.  His dad and mom are amazing superheros.  Every day they fought to protect Nicholas and battle the challenges he faced.
A superhero is someone who stands up for and fights for another.
Nicholas needed a superhero, he was surrounded by them, and was the toughest superhero of all.
There is a hole in the fabric of his family's life, and his 8 year old twin brother is still trying to understand.
Say a prayer for his family, and thank God in heaven for putting one of his sweet angels on this earth for a little while to teach some valuable lessons.